Galleria Vittorio Emanuele II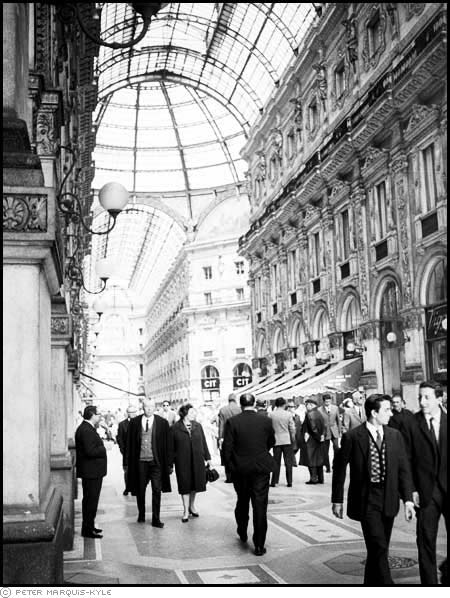 In Milan the Galleria Vittorio Emanuele II is a wonderful glass roofed shopping arcade that links the square in front of the cathedral to the square in front of the opera house.
The 640-foot-long north/south axis of its cruciform plan links the secular Piazza della Scala on the north to the spiritual Piazza della Duomo on the south. In 1877, a triumphal arch was added to the southern end of this cruciform gallery, thereby formally terminating this covered urban link between the opera house and the cathedral. The iconography of the inlaid mosaic concourse and the painted pendentives of the 164-foot octagonal dome, raised over the crossing, represents the union of church and state which first came into being with the triumphant nationalist revolution of 1848.
Quoted from Kenneth Frampton and Yukio Futagawa, Modern architecture 1851-1945 (New York: Rizzoli, 1983). p. 26.